As a follow up to yesterday's post about the potential top in the bond bull market, I wanted to show how important this inflection point may be.
As you can see from the 300 year chart below, interest rates tend to rise and fall in 30 year cycles. Over the past 60 years in the U.S. we've had a massive rise and fall in interest rates. Normalized interest rates are in the 7% range for high grade corporate bonds which is a far cry from the 4% that most people make on 30 year bonds.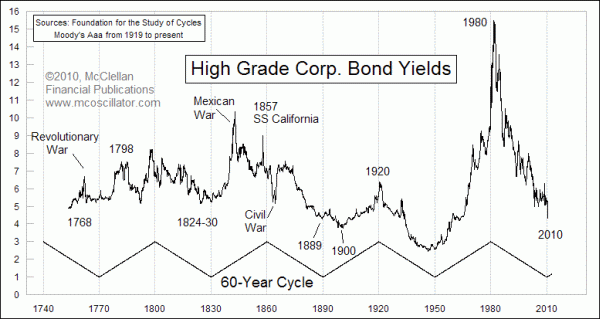 Once rates start to rise we can anticipate that the trend will persist for many years. There is no rush to catch the top in the bond market and start shorting U.S. bonds.